This fresh, light-textured fish is locally farmed in deep-water cages off the Hawaiian coast. Quickly gaining recognition, Kanpachi are a part of a local fish farm industry that is changing the game in terms of open ocean aqua culture and breading local species. Rich in natural healthy fish oils, Kanpachi is forgiving if slightly overcooked. With mild, sweet flavor our Kanpachi portions make it easier than ever to slice and serve raw in ceviche or as sashimi, or excellent to be broiled, steamed or grilled. We recommend trying this fish raw and cooked, as it is not limited to either. PREMIUM portions cut from the whole fillet.
Portion Sizing: 6-9 portions, hand-cut, 4-6 oz. each, approx. 36 oz. total weight
Product Details: Fresh, skin-off, boneless, dark meat removed
Perishable: Refrigerate at or below 40°F and consume within 3-5 days
Species: Kanpachi, aka Greater Amberjack or Longtail Yellowfin
Flavor: White Flesh with Mild, Sweet Flavor
Texture: Firm Flesh with Large Flakes
Serving Suggestion: This versatile fish is superb as sashimi, but can also be cooked multiple ways and is very forgiving. We recommend this (hyperlinked) recipe.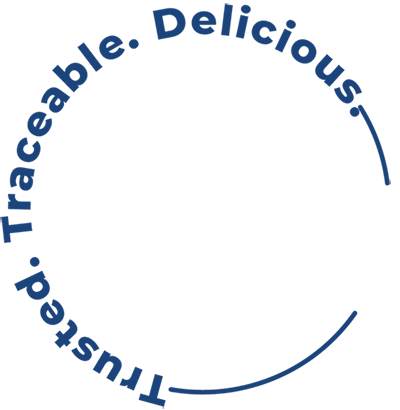 Bringing fresh, restaurant-quality seafood to you.
Bringing fresh, restaurant-quality seafood to you.