Recipes

from Fresh Seas Kitchen
Prepare delicious fish dishes at home with simple fish recipes and dinner ideas.
If we had to recommend the single best way to prepare any type of fish, we'd say pan sear and finish in the oven.
Preheat your oven to 400 or 425 degrees. Season the fish with salt and pepper, and garlic and onion powders. Add chili powder if you want some zip. Get your oven-safe fry pan to temperature using a med-high-to-high burner. I use a cast iron pan and avocado oil. When the pan is really hot, put the fish in, top side down for about 1 minute to 1 1/2 minutes till it gets golden brown. Then, turn it over so the skin side is down. Leave it on for 2 minutes to let the skin get crispy.
Next, put the whole pan into the oven. If you don't have an oven-safe pan, you can use a baking sheet lined with parchment paper. Depending on the thickness of the fish, cook between 6-10 minutes.
About two-thirds into your cooking time, pull it out of the oven and press on it to see how well done it is. Feel it. Give the pan a jiggle. You can always use a thermometer; it should be 115 for rare or 135 for medium. But not every piece is the same thickness all the way across, so I also like to test the firmness. If it's about the firmness of the muscle on the back of your hand, behind your thumb, it's rare. Squeeze your thumb against your forefinger, that is about medium rare, clench your fist, that is well done.
I always pull the fish out early and test, because you can always put it back in for a minute or two. Over time, you get to know how you like your own fish and learn the "feel" of it, which I think is easier than following recipes. You can always make a sauce on the cooktop as well, however you like it.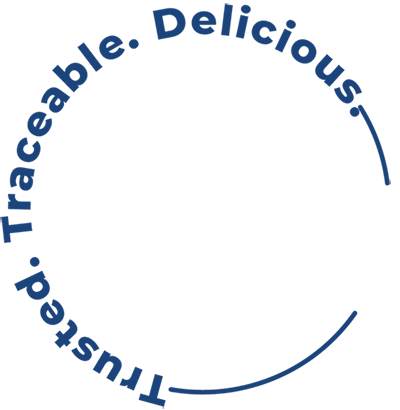 Bringing fresh, restaurant-quality seafood to you.
Bringing fresh, restaurant-quality seafood to you.