Kanpachi Teriyaki Sous Vide
Made With Kanpachi Fillets
Ingredients
4 Kanpachi fillets, each about 6 oz.
1 cup soy sauce
6 tablespoons sugar
1 teaspoon ginger
4 small garlic cloves, minced
8 tablespoons mirin, a sweet Japanese rice wine*
1 teaspoon cornstarch
8 teaspoons canola oil
2 teaspoon toasted sesame seeds
4 green onion thinly sliced on the bias
Steamed white rice for serving
*You can substitute a dry sherry or a sweet marsala wine if you don't have mirin in your pantry.
Kanpachi Teriyaki Sous Vide
Serves 4
Requires a sous vide appliance
Directions
In a small saucepan, cover medium-high heat, combine the soy sauce, sugar, ginger, garlic, mirin and cornstarch.Bring to simmer, stirring until the sugar has dissolved. About 1 minute. Let cool to room temperature. Reserve ½ cup of the sauce.
Place the Kanpachi fillets in a vacuum seal bag and pour the remaining sauce into the bag. Using a vacuum sealer, seal the bag tightly. Refrigerate for at least one hour, or up to 4 hours.
Prepare a sous vide immersion circulator for use according to the manufacturer's instructions. Pre-heat the water to 126F (52 C). Place the bag into the circulating water and cook for 30 minutes for medium doneness.
Carefully remove the bag from the circulating water. Remove the fish from the bag and pat dry. In a small saucepan over medium high heat, warm the reserved ½ cup sauce until slightly thickened, 1-2 minutes.
In a large, nonstick fry pan over medium-high heat, warm the oil. Add the Kanpachi fillets, skin side up, and cook until lightly seared, about 30 seconds. Turn the fish over and sear for another 30 seconds. Transfer to a platter. Spoon the warm sauce over the fish and garnish with sesame seeds and green onions. Serve immediately with steamed rice.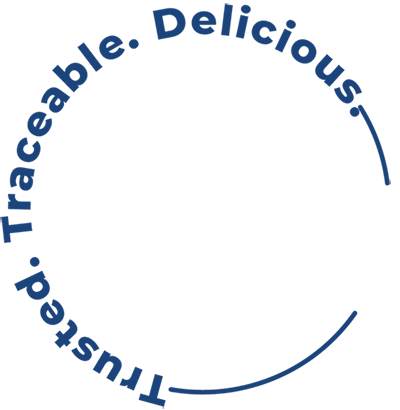 Bringing fresh, restaurant-quality seafood to you.
Bringing fresh, restaurant-quality seafood to you.