Garlic Jalapeño Fried Kauai Shrimp
Made With Large Kauai Shrimp
Ingredients
4 tablespoons vegetable oil
½ cup garlic, chopped
4 red jalapeño peppers, seeds removed and julienned
½ cup green onion, sliced
1 cup all-purpose flour
1 cup corn starch
2 lbs. Kauai head-on shrimp
4 tablespoons of Garlic Seasoning (recipe below)
Garlic Seasoning
2 tablespoons granulated garlic
2 tablespoons sea salt
4 teaspoons sugar
½ teaspoons white pepper
Garlic Jalapeño Fried Kauai Shrimp
Serves 6
Directions
Preheat fryer with peanut oil to 360 F. In a wok or large sauté pan, over medium-high heat, add vegetable oil. Add garlic and sauté until golden brown and it begins to slightly crisp. Add the red jalapeños and green onion. Sauté for another 30 seconds. Combine flour and cornstarch in a bowl. Dredge the shrimp in the flour mixture. Shake off excess flour and deep fry for about 2 minutes until crispy and golden brown. Immediately after removing the shrimp from the fryer, add the shrimp to the pan with the garlic-jalapeño mix and season with 4 tablespoons of Garlic Seasoning. Toss everything together and serve at once.
Chef's Note: I've always loved head-on shrimp. Well, to be honest, everything reflects the way I like to eat. But who can resist shell-on, head-on, crispy, eat-the-whole-thing shrimp! You get all kinds of flavors you don't get when you eat cooked shrimp without the shell. Also, you don't end up stuck in the kitchen peeling a whole pile of shrimps.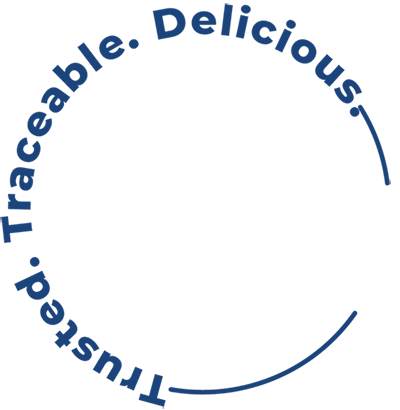 Bringing fresh, restaurant-quality seafood to you.
Bringing fresh, restaurant-quality seafood to you.